A segment of the workforce that will help close the skills gap and talent shortage in manufacturing are women. Women pursuing careers in STEM and specifically manufacturing are imperative to the economic growth we desire and expect.
A manufacturing report done by Deloitte looking at the foundation for America's success indicates that of the top drivers of global competitiveness for manufacturing, the number one driver is talent. This report states, "as the manufacturing sector grows and the demand for higher skilled jobs increases, however, companies' are struggling to attract and retain top talent. The need for higher technical skills, creativity, and problem solving will continue to be desired by corporations and manufacturing companies of all sizes."
In February 2023, a new facility was opened in Cape Town, South Africa, to manufacture products used for renewable energy and clean cooking. The whole facility, from plant manager down, has a women-only workforce. This isn't the norm, though, and I'm not arguing that it should be – equality is about including women, not just at the lower levels of industry, but in senior roles, too. It is however encouraging to see more women in supply chain careers and them becoming sought-after, desirable, and rewarding options.
The evolution of the role of women in manufacturing
Although we may tend to think that women only recently entered the manufacturing world, that's just not true. The great World Wars saw a huge increase in the number of women on the shop floor, but at the beginning of the Industrial Revolution, women were often working textile weaving looms or making matches, painting ceramics, and sewing clothes: the kind of manual labor where small, dexterous hands were more valuable than brute strength.
Although women now only represent somewhere between 30 and 40% of the manufacturing workforce, it is encouraging to see women occupying 1 out of 4 senior roles in industry. Women such as Barbara Hampton, CEO of Siemens USA, Feng Ying Wang, CEO and Vice Chairman of Great Wall Motors, Veronica Braker, Vice President of Operations, Performance Materials at BASF and Marilyn Hewson, Chairman, President, & CEO of Lockheed Martin Corporation (amongst many others) show us that the value of women in leadership positions is increasingly acknowledged, and they bring benefits to the business and aren't mere PR stunts.
Victoria Brocklesby, COO and co-founder of Origin, reports that many leading UK manufacturers are making a concerted effort to encourage women to join their workforce and support them in their careers as they see the benefits of diversity on the bottom line.
Why has this change happened?
In some instances, government policy is what has forced the acceptance and promotion of women in typically male-orientated workplaces. If you can't discriminate based on gender, you must promote competent women with proven track records over male counterparts. I think women are seeing manufacturing and distribution as satisfying career opportunities, offering rewarding positions that stimulate and challenge.
As we're shedding stereotypes, we're asking ourselves why women can't do those jobs and why they shouldn't be doing those jobs. Apart from a few exceptions, men are going to win out on manual labor that requires a powerful physique with plenty of muscles, but when it comes to strategy and intelligence, women can hold their own and have plenty of mental muscles and fortitude to bring to the table.
ERP software plays a role in this, too, as no-one has arcane secrets hidden in personal spreadsheets that they refuse to share, locking colleagues out of aspects of manufacturing or distribution because of a lack of data. All the data is in the computer, so anyone who has access, can use it to build their own strategy and execute on it.
The benefits of change for women and the industry
Any search for the benefits of including more women in the workplace returns a whole list of positives, including to a company's profitability and financial wellbeing. The advantages when it comes to personnel wellbeing, social and community upliftment, diversity and equality as well as creative thinking are numerous and enough to put a smile on any CEOs face.
According to research, women have been instrumental in boosting sustainability, implementing cross-functional teams, developing cost-saving technologies, mentoring young talent, implementing diversity, equity and inclusion and having a meaningful, positive impact on a company's culture. Not only do these boost the bottom line, but they create a business that retains and supports existing staff while attracting new talent.
A more diverse workplace boosts innovation and provides creative solutions to problems, increasing productivity and potentially enhancing the products being manufactured with minimal cost implications.
International Women's Day Shines a Spotlight
As an organization that believes in equality and that supports women in tech, each year, SYSPRO commemorates International Women's Day on the 8th of March. International Women's Day is a global day honouring the social, economic, cultural and political achievements of women.
Over the past 3 years, we've released our annual global video campaign that celebrates SYSPRO's Women in Manufacturing and Women in Tech. In 2021, we featured some of our SYSPRO customers and partners.
In 2022, we hosted our very first ever, women in tech panel discussion where SYSPRO women in tech shared inspiring stories, memorable moments, and never-heard-before dialogue about working together for change.
Female manufacturing software developers
The theme for the IWD 2023 campaign is #EmbraceEquity:
SYSPRO's latest video campaign highlights SYSPRO women in development, testing and software architecture. We feature the women in development, testing, architecture, the women who really work on the software, the women who might never have had a voice before or have been able to have the spotlight shone on them.
Inspiring words from the Women who develop SYSPRO manufacturing and distribution software
"Working in technology is very exciting. There's always change. There's always something new to learn and it's exciting to be on the cutting-edge."
Ingrid Aubrey,
Software Test Manager: Architecture,
SYSPRO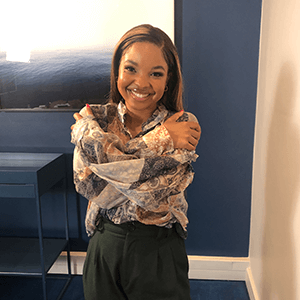 "We need to get rid of the notion that certain jobs or certain industries are best suited for men because our capabilities are not enshrined in our genders."
Ningi Zulu,
Junior Software Tester: Manufacturing,
SYSPRO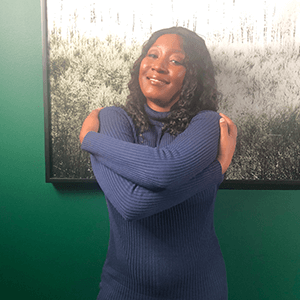 "To support and embrace equity you have to live and breathe equity and call out any inequalities because if you don't nothing will happen."
Londiwe Mbele,
Tester,
SYSPRO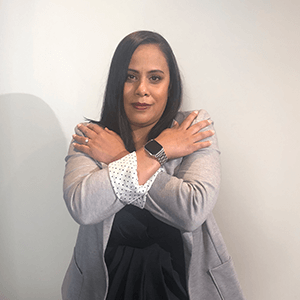 "I love working in tech: I love the problem-solving, I love the fact that you need to have out-of-the-box thinking. I also love that you need to use your imagination in software testing."
Nicole Bruckner,
Senior Test Analyst,
SYSPRO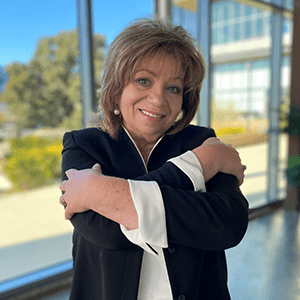 "I was recently told that I don't look like a developer and I was a little disappointed because a developer is not a look. It is a profession."
Violetta Meyers,
Senior Developer,
SYSPRO USA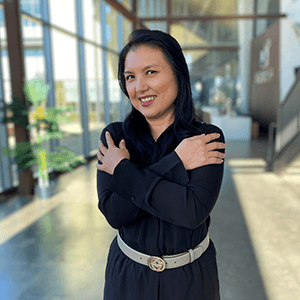 "Embracing equity starts in a team environment giving everyone at the table the opportunity to provide feedback regardless of their gender."
Allison Nguyen,
Software Analyst Lead,
SYSPRO USA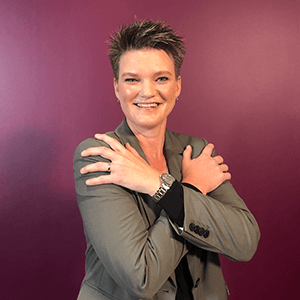 "What excites me most about working in tech is to see people using the applications that I've developed on a daily basis."
Charlene Barkhuizen,
Consultant Developer,
SYSPRO EMEA
SYSPRO's newly launched Women in Leadership Program
The SYSPRO Women in Technology Leadership Program is an initiative that aims to develop, connect, and mentor women in leadership. The 2022 theme was Connecting Her, indicating SYSPRO's commitment to investing in connecting women to resources, skills and opportunities necessary to empower them on their leadership journey.
The program takes place over six months. Selected candidates will go through a hybrid development model that includes workshops, digital experiences, networking with colleagues and industry experts (physical and virtual), theory as well as mentorship.
Share this blog to support and celebrate women in tech: